2023 Indian Sport Chief Motorcycle Sets New Standard for V-Twin Cruisers
Get ready to rev up your engines with Indian Motorcycle's latest release – the 2023 Sport Chief. This fierce upgrade to the iconic Indian Chief takes American V-Twin performance cruisers to a whole new level with premium components and classic styling.
Indian Motorcycle has pushed the boundaries of performance with their latest Sport Chief, incorporating top-of-the-line components from renowned brands.
It uses KYB inverted front forks for unmatched handling, Brembo dual-disc brakes for confident stopping power, and FOX piggyback rear shocks that increase travel and lean angle.
As a result, according to the company, the 2023 Sport Chief offers an experience like no other Indian Chief model, giving riders the power and confidence to take on any road with ease.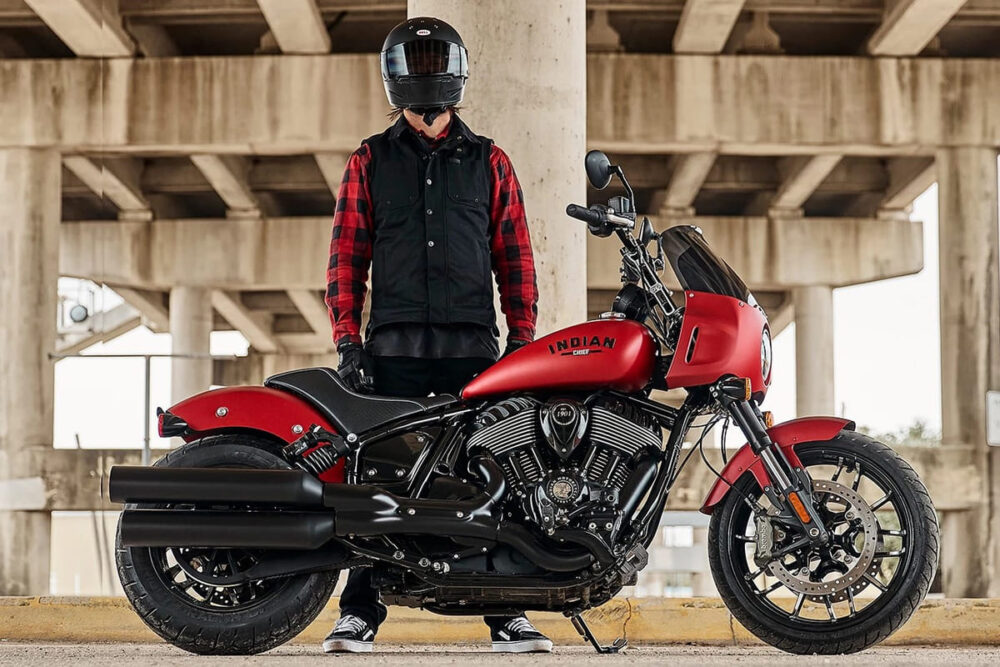 The 2023 Indian Sport Chief stays true to the classic Indian Chief mechanical styling with a sleek steel-tube frame. But don't let the traditional look fool you – this bike packs a punch with a blacked-out Thunderstroke 116 engine that delivers 120 ft-lbs of torque.
In addition, the Sport Chief is designed to stand out from the rest of the Chief lineup, featuring a stylish Quarter Fairing, moto-style bars, and machined triple clamps. Riders will love the commanding yet comfortable position provided by the mid-mount foot controls and solo gunfighter seat.
With a range of top-of-the-line features, including Pirelli Night Dragon tires, LED lighting, keyless ignition, and selectable ride modes, this bike is perfect for anyone who craves a thrilling ride with a touch of classic style.
Indian Motorcycle's Sport Chief takes your ride to the next level with its cutting-edge technology. With a class-leading four-inch touchscreen powered by RIDE COMMAND, riders can access multiple interfaces including bike and ride information, turn-by-turn navigation, and more.
This innovative technology can be controlled via the handlebar or touchscreen display, providing the ultimate convenience for any rider.
Finally, you can customize your ride to perfection with Indian Motorcycle's range of accessories, adding a personal touch to your 2023 Sport Chief with options to improve performance, comfort, and style.
photos: Indian Motorcycle