2023 BMW S 1000 RR gets wings and more powerful engine to beat the competition
BMW has launched in Europe the new 2023 S 1000 RR, its 1000cc supersport bike, which comes with aerodynamic wings, a more powerful engine and new technologies to defeat the competition.
One of the best-selling sports bikes over 650cc, the 2023 S 1000 RR has been modified from front to rear, as well as receiving chassis and geometry changes for even better riding precision.
Starting at the front, it received small aerodynamic wings on the sides of the fairings, based on the extreme supersport M 1000 RR, which increase downforce for more grip when cornering and braking, as well as reducing the tendency to wheelies when accelerating.
In addition, at the rear, the tail has been redesigned and features a more sporty design, in addition to being lighter.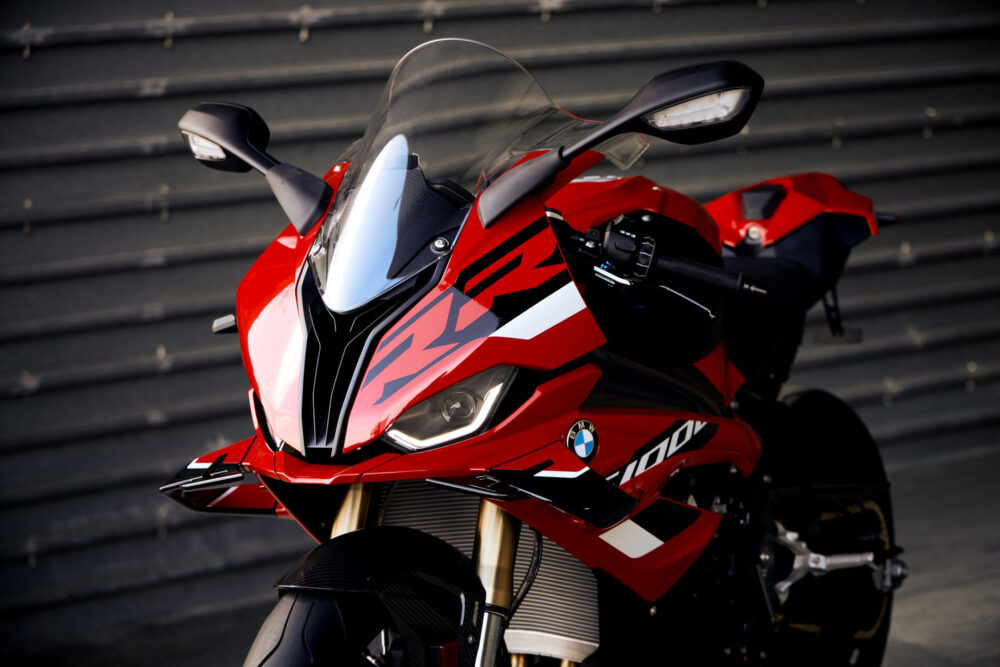 As for the chassis, the company says that the main structure is still the aluminum bridge (Flex Frame), a welded construction of four cast elements that brings the engine as an integrated support element, and that, in this new model, was inclined forward by 32 degrees.
In order to optimize lateral flexibility, the main frame of the new RR received several openings in the lateral areas. In addition, the steering head angle has been flattened by 0.5° and the travel of the triple clamps has been reduced by 3mm.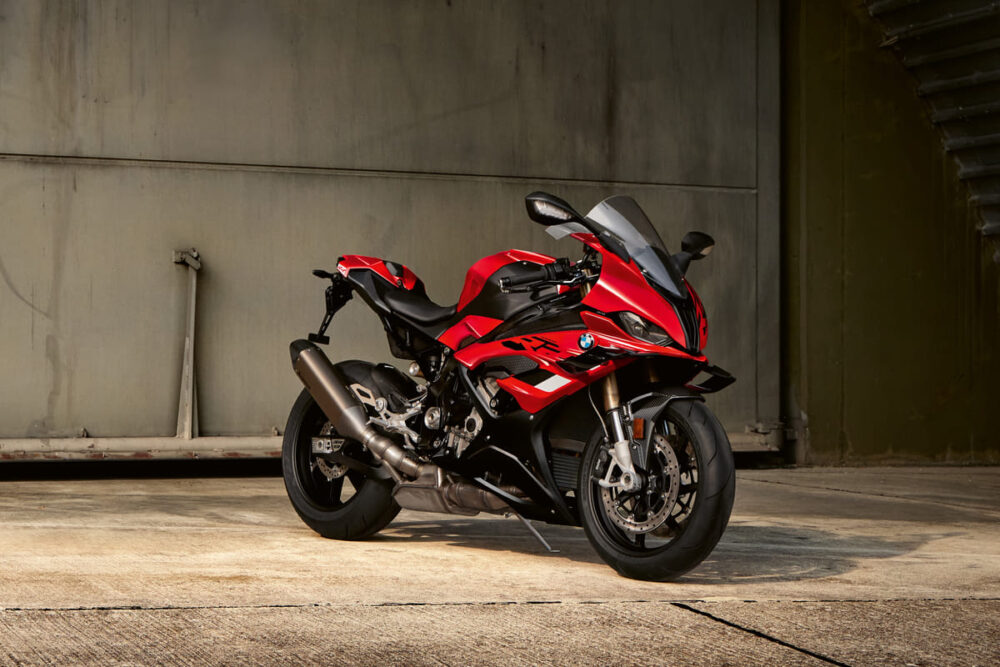 More powerful engine and new technologies
One of the main improvements of the new 2023 S 1000 RR is the increased power of its 4-cylinder in-line engine. The model now delivers up to 154 kW (210 hp) of maximum power at 13,750 rpm (does not apply to US machines), ie 2 kW (3 hp) more than the previous model. The maximum torque of 113 Nm (11.5 kgfm) is generated at 11,000 rpm.
In terms of technology, the model gained the Slide Control function in Dynamic Traction Control, which allows the rider to select two preset drift angles for the traction control system when accelerating out of bends.
In addition, the ABS Pro system has received the Brake Slide Assist function, which allows the rider to set a specific drift angle for so-called braking drifts while sliding into corners at a maintained speed.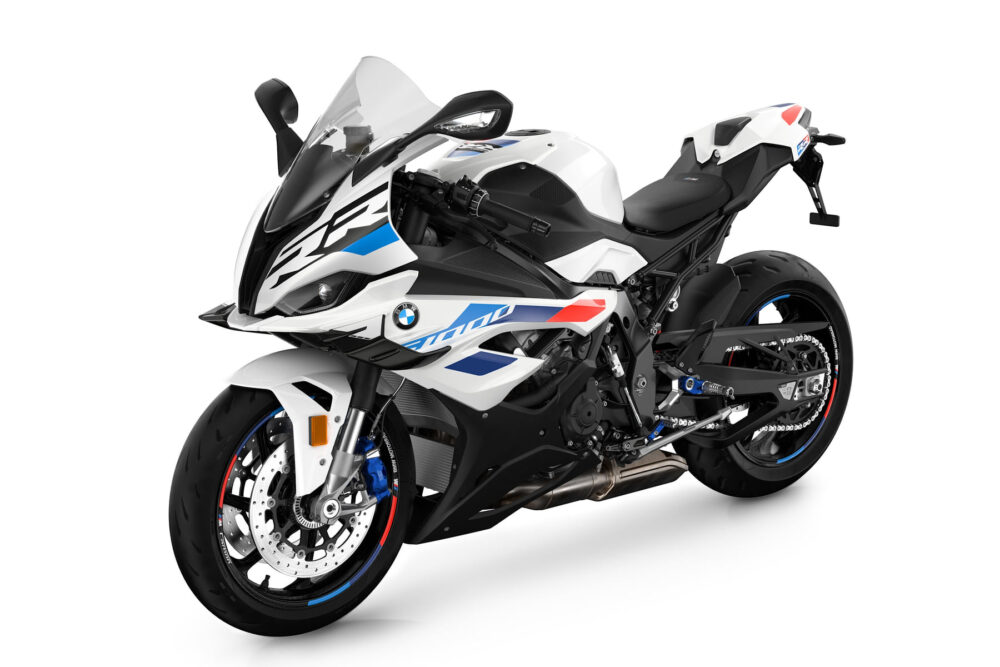 Finally, it arrives with three new color schemes: Blackstorm metallic, Style Passion in Racingred and the Lightwhite/BMW M racing setup.
Anyway, the new 2023 BMW S 1000 RR is sold in the UK for from £17,150.
For more information, access https://www.bmw-motorrad.co.uk/.
photos: BMW Motorrad