2021 Yamaha YZF-R3 ABS gets new 'exotic' color in the USA
Yamaha launched in the USA the 2021 YZF-R3 ABS, which arrives with a new 'exotic' color called 'Eletric Teal', a blue-green tone with red wheels.
In addition to it, there is the 'Team Yamaha Blue' (Blue) and 'Matte Stealth Black' (Matte Black).
With that blue-green tint, the 2021 R3 ABS is weird and extravagant. 'Exotic' colors are generally used more in Asian countries (see 2020 Yamaha MT-15 Limited Edition, for example).
Despite the new colors, the mechanics remains the same.
The engine is a 321 cm³ in-line 2-cylinders with liquid cooling, capable of generating up to 42 HP of maximum power @ 10,750 rpm and 3.02 kgfm (30Nm) of torque @ 9,000 rpm.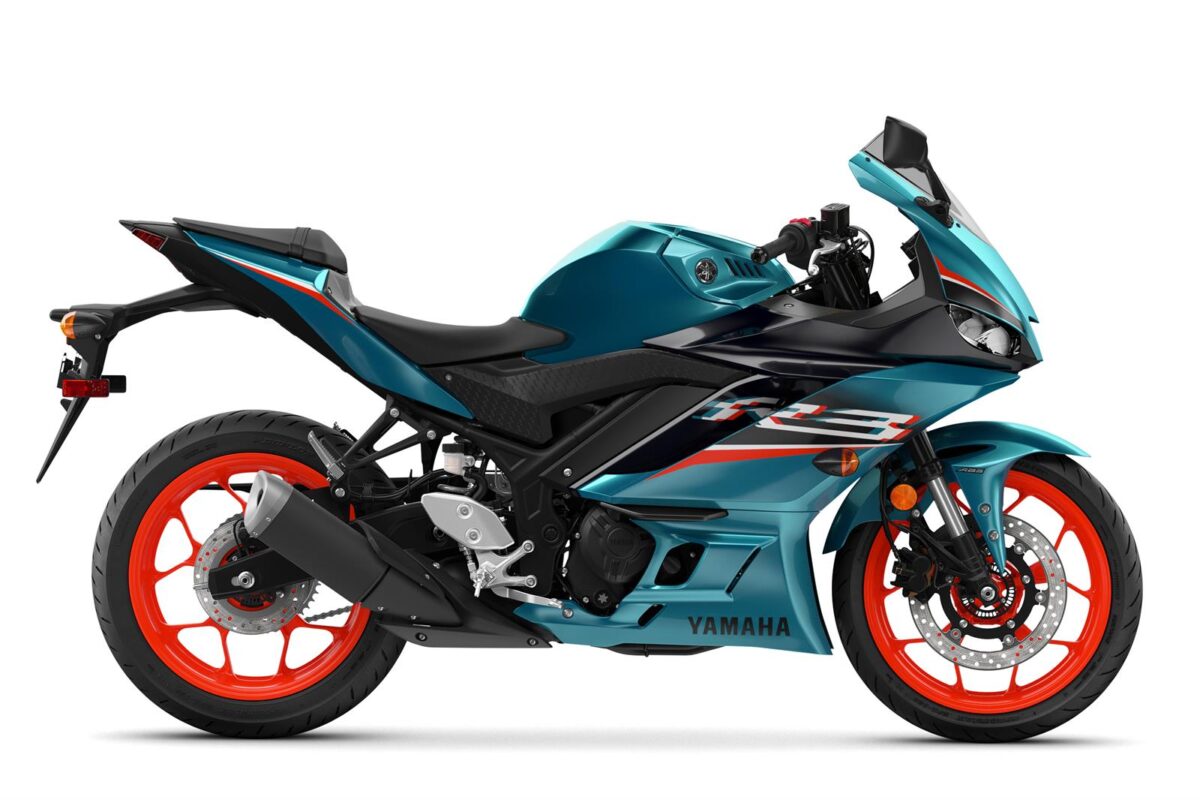 Anyway, to "cause" a little bit, here's the price of the Yamaha 2021 YZF-R3 ABS on American soil: $ 5,299.