2021 Suzuki Burgman 400 gains traction control and dual spark technology
Suzuki announced in Europe the 2021 Burgman 400, its medium displacement scooter, which comes with traction control, dual spark technology and engine compatible with the new Euro5 anti-pollution standard.
A great option for urban use and short trips, the Suzuki Burgman 400 gains one of the main safety items, already available on competitors models: traction control.
The system keeps the scooter under control on slippery surfaces, increasing the rider's confidence.
Remember that the model is already equipped with the ABS system, which prevents wheels for locking in sudden and emergency braking, guaranteeing an excellent level of safety.
In addition, on the 2021 model, the Burgman 400 gained dual spark technology, meaning there are two spark plugs and a highly atomized injector, which allows for significantly improved combustion, more linear power delivery, improved fuel consumption and less pollutants emissions.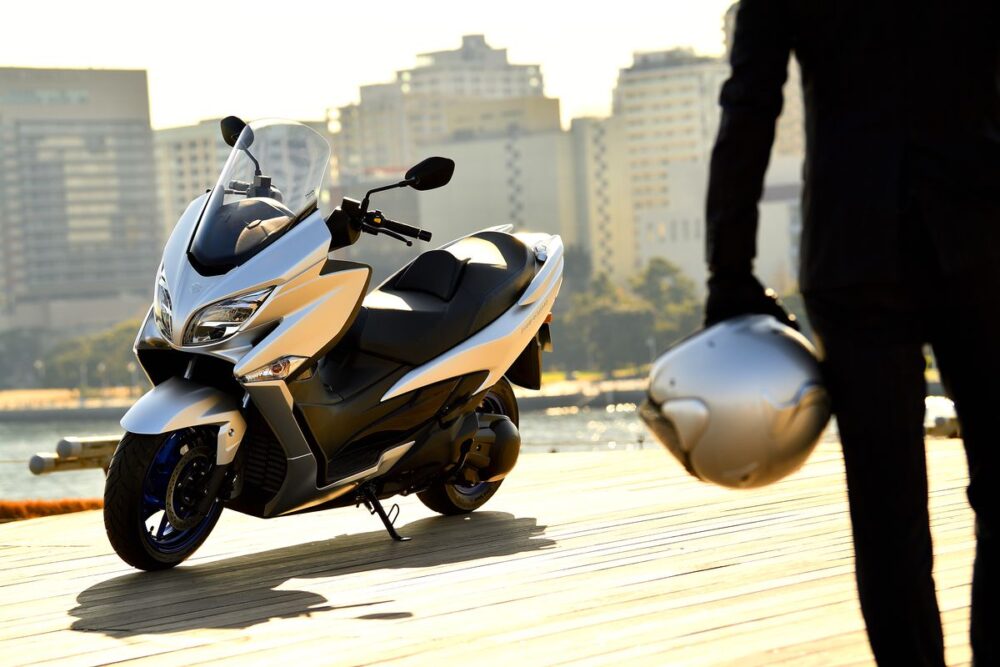 The engine is a 400 cm³ single cylinder with liquid cooling, capable of generating up to 21.5 kW (28.8 HP) of maximum power at 6,300 rpm and 3.5 kgfm / 35.2Nm of torque at 4,900 rpm.
The company informs that the model is capable of reaching 135 km/h of maximum speed, and that the average fuel consumption (WMTC mode) is 25 km/L.
The fuel tank has a capacity of 13.5 liters, which allows an autonomy of approximately 337 km, considering the average consumption above.
The Suzuki Burgman 400 has a double disc brake and 15″ wheel at the front, LED headlights and taillights, complete instrument panel and space under the seat with 42 liters of capacity.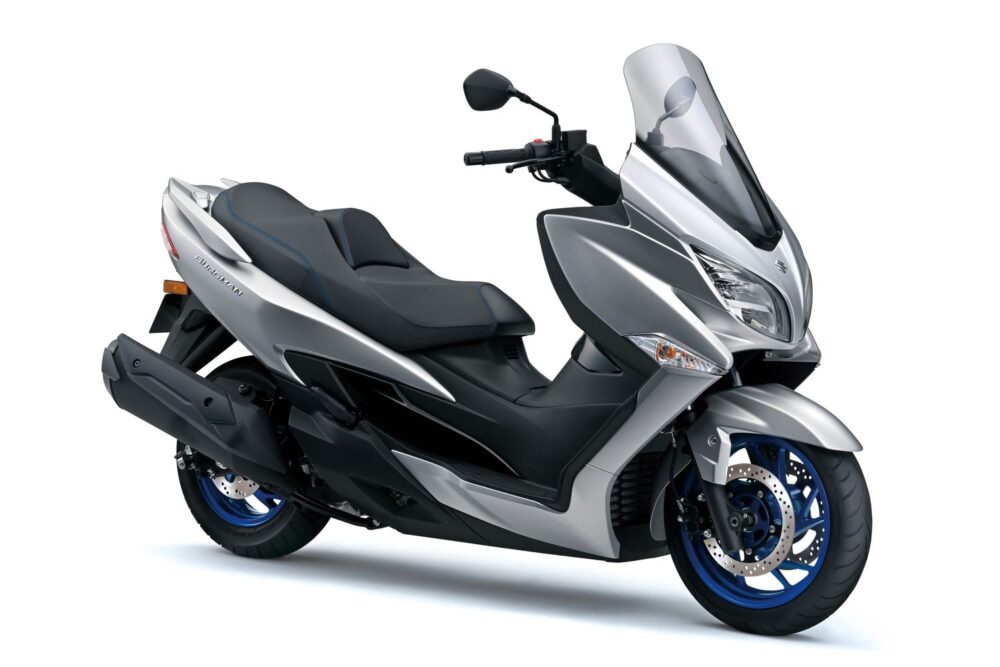 Anyway, the model can be even more comfortable with accessories such as a larger windshield, rear top case, heated grips and hand protectors (Knuckle covers).
The model is sold in Europe, North America and Asia. The 2021 Burgman 400 comes to the UK in September, and the price is TBC. The 2020 model is sold for £6,599.
For more information about the 2021 Burgman 400, you can access the official UK website here.