2021 Honda NC 750X is launched in Europe: revised design, more powerful and lighter
Honda launched in Europe the 2021 model of the NC 750X, its 750cc crossover / adventurer motorcycle. It arrives with revised design, more powerful engine and 6kg lighter.
The 2021 Honda NC 750X has a slightly revised design, with sharper lines and more defined angles. In addition, it received new LED headlights with DRL (Daytime Running Light), and turn signals, also in LED.
Improving protection against wind and weather, the windshield is also new. The side panels and side covers are thinner and the seat narrower, and complement the new muffler.
An exclusive feature of NC – the storage area where the fuel tank traditionally is located – increased the volume by 1L, reaching a total of 23L of capacity, reducing 1kg in the process. A novelty for 2021 is the option to mount a USB-C socket.
The panel is also new, fully digital in color LCD, which allows the management of the pilot modes through the selection switch on the left handle.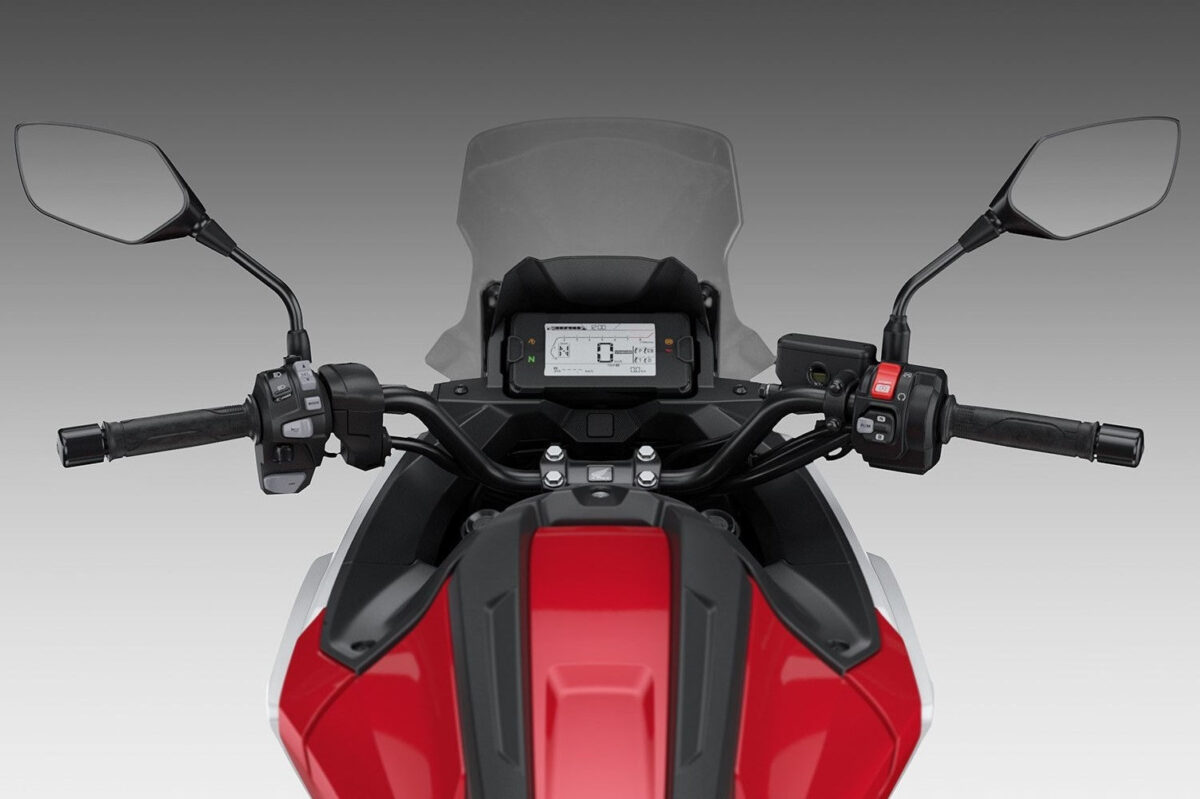 New mechanics with more powerful engine
The 2021 Honda NC 750X received new mechanics, with a new engine and chassis.
The revised engine is 1.2kg lighter and, thanks to a finely balanced delay for valve synchronization, in addition to the addition of the electronic accelerator and improvements in exhaust, the engine delivers more power at higher revs, reaching 7,000 rpm from the start of the red mark.
Peak power is increased by 3kW to 43.1kW (57.8hp) at 6,750 rpm, with a maximum torque of 7.0 kgfm / 69Nm at 4,750 rpm. Along with the performance increase are the shorter gear ratios in relation to the first, second and third gears (for manual and DCT).
The model also gained assist and slip clutch on its 6-speed manual transmission.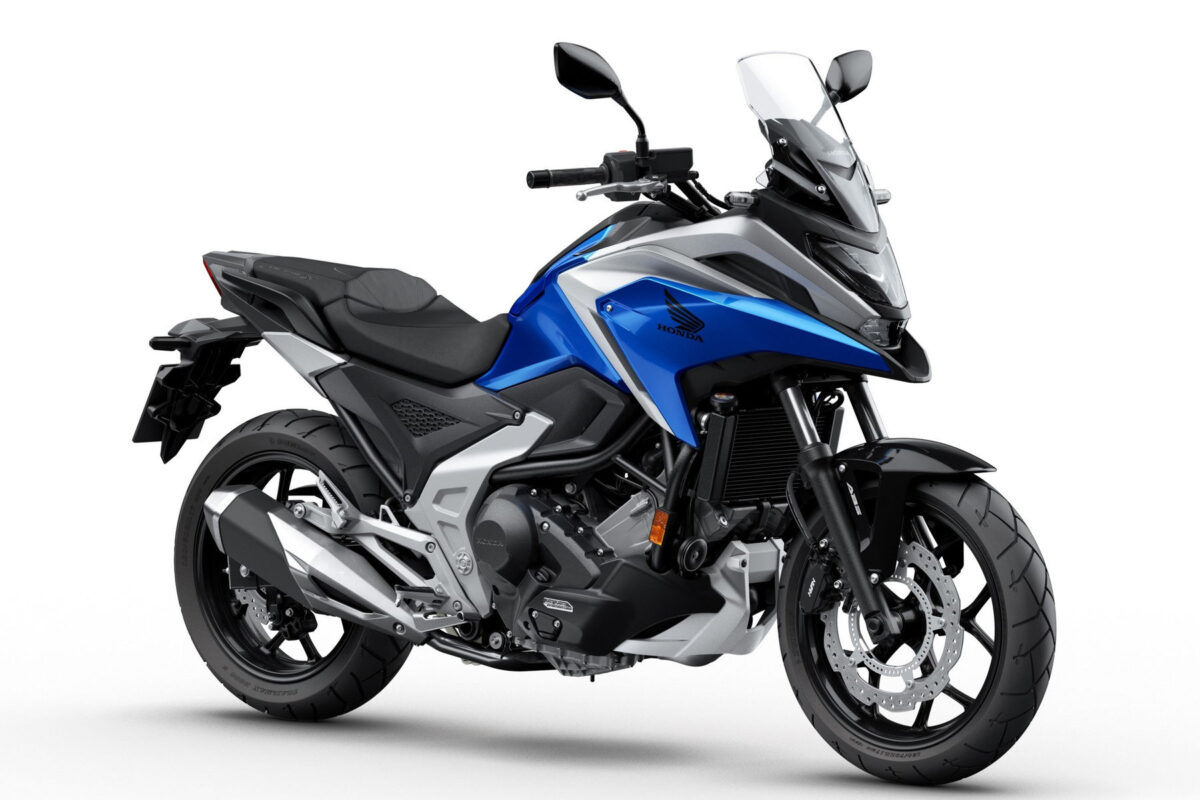 The chassis was overhauled and is 1.8kg lighter than the previous generation, contributing to the reduction in total weight. In addition, it allowed a lower seat, which is now 800mm (it was 830mm).
Finally, the new 2021 Honda NC 750X hits stores in Europe in the colors Grand Prix Red (Red), Mat Ballistic Black Metallic (Matte Metallic Black), Pearl Glare White (Pearlized White) and Glint Wave Blue Metallic (Metallic Blue).