Kawasaki launches the 2022 KLR 650 in North America
Kawasaki launched in North America the new 2022 KLR 650, its 650cc on / off-road model. It comes with important updates and in three versions: KLR 650 (with ABS option), KLR 650 Traveler and KLR 650 Adventure.
The Kawasaki KLR 650 was a popular and acclaimed model in several places around the world, and comes back with electronic injection in its 652cc single cylinder engine, new multifunctional panel, new LED headlight, new fuel tank design and improvements in several parts.
The engine is one of the best known and most trusted in the motorcycle industry. It is a 652 cm³ single cylinder with liquid cooling, four stroke and DOHC valve timing, which produces a flat power curve.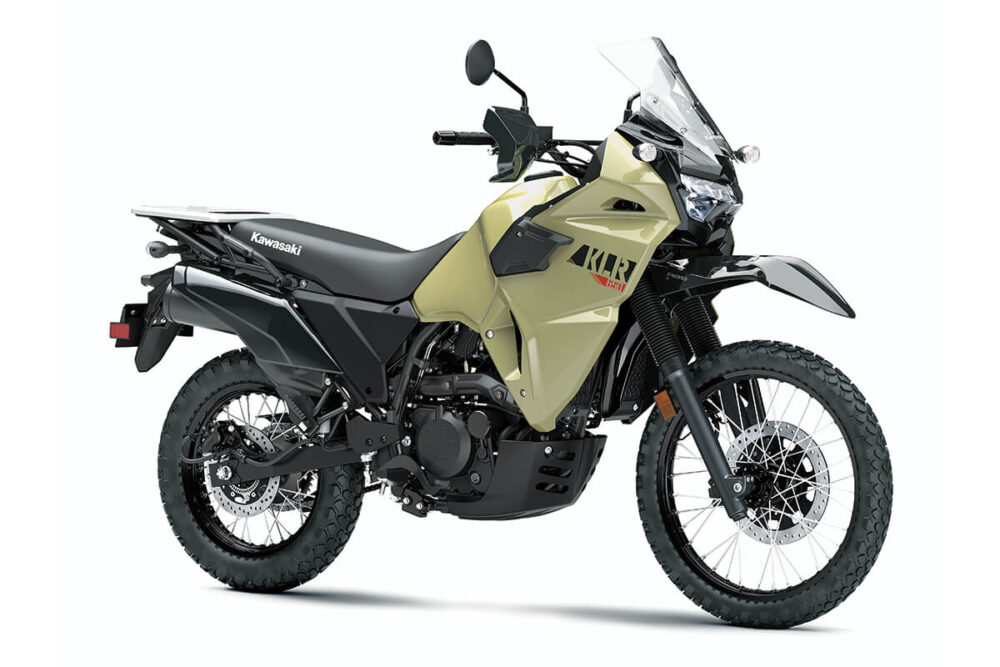 Kawasaki did not report the maximum power of the model, only the torque, that is, 5.41 kgfm / 54Nm at 4,500 rpm.
Several updates have been made to improve the feeling of displacement and reduce weight. In the clutch and transmission, the clutch release bearings have been changed from ball to thrust needle bearings, the gear and shift fork have been revised in third gear, and a new finish treatment is now used for fourth and fifth gears.
In addition, there is a new rear subframe, a new rear swingarm, new suspensions, a larger front brake disc, a larger windshield, a new handlebar and pedal position, and a new seat.
The 2022 Kawasaki KLR 650 in the Traveler version has a rear case (top case), 12V DC socket and USB input from the factory. The 2022 KLR 650 Adventure is already equipped with side cases, LED auxiliary lights, motor protector, tank pad, 12V socket and USB port.
Finally, the 2022 Kawasaki KLR 650 is sold in the United States for US $ 6,699. There is no forecast for sale in other markets.
For more information, visit the US Kawasaki website.