Honda Launches All-New 2022 Vario 160 in Indonesia: Sporty Design and Powerful Engine
Honda has launched the All-New 2022 Vario 160 in Indonesia, its 160cc sport scooter, which arrives with new premium sporty design, new technologies and powerful engine.
Full of cutouts and well-defined angles, the 2022 Honda Vario 160 has a design that conveys sportiness and the impression of a premium product, adopting lines that were used in the adventurous scooter ADV 150.
According to Honda, the new bodywork is big and adds more confidence to the rider. In addition, with a larger fairing, there is better protection from wind and rain.
This new premium sports scooter is equipped with various technological and safety features, such as Full-LED lighting, fully digital dashboard, Smart Key System with alarm, CBS and ABS brake system (ABS is optional), aluminum alloy wheels, wide tires, disc brakes on both axels and USB socket.
As mentioned, the 2022 Honda Vario 160 arrives with a new 160 cm³ liquid-cooled Smart Power Plus (eSP+) single-cylinder engine, which is capable of generating up to 11.3 kW (15.1 HP) of maximum power at 8,500 rpm, and 13.8 Nm (1.39 kgfm) of torque at 7,000 rpm.
According to information, this model is capable of consuming fuel of up to 46.9 km/liter, with test carried out by activating the eco-friendly Idling Stop feature, with the EURO 3 WMTC test method.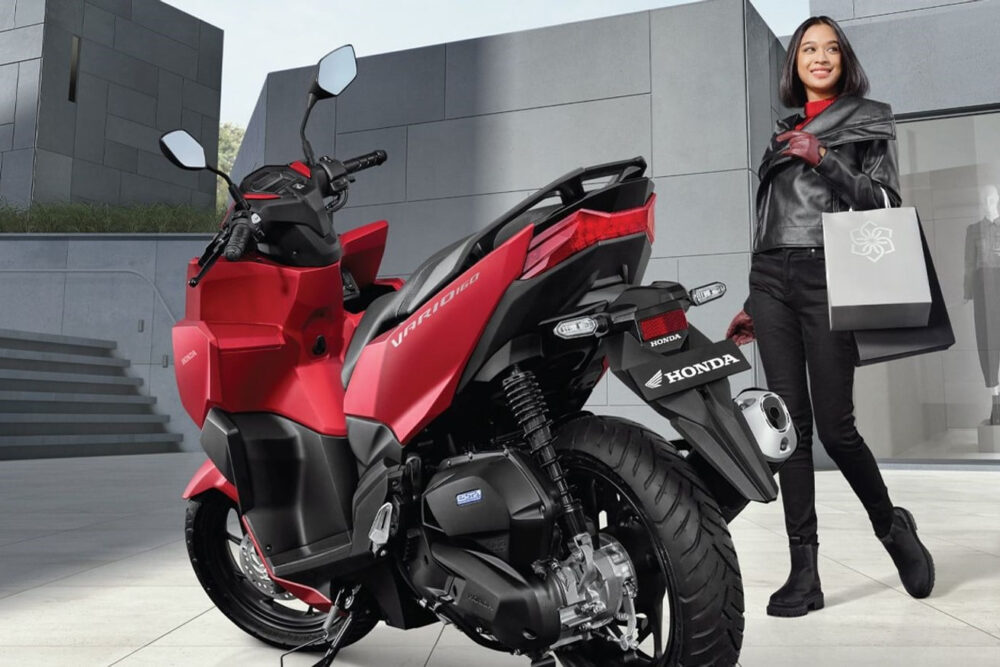 Finally, according to the company, the new Honda Vario 160 comes with the application of eSAF (enhanced Smart Architecture Frame) technology to make this premium sports scooter even more agile and easier to ride.
Colors and price
The new 2022 Honda Vario 160 is sold in two versions: CBS and ABS. For the CBS type, the colors are Active Black, Grande Matte Black and Grande Matte Red.
For ABS, the available colors are: Active Black, Grande Matte Black and Grande White. This version has 'burned titanium' wheels and a touch of the Vario badge that gives a premium impression.
The 2022 Vario 160 is sold in Indonesia with prices starting at Rp. 25,800,000 (US$1,790) for DKI Jakarta.
Anyway, for more information, visit https://www.astra-honda.com/product/vario-160.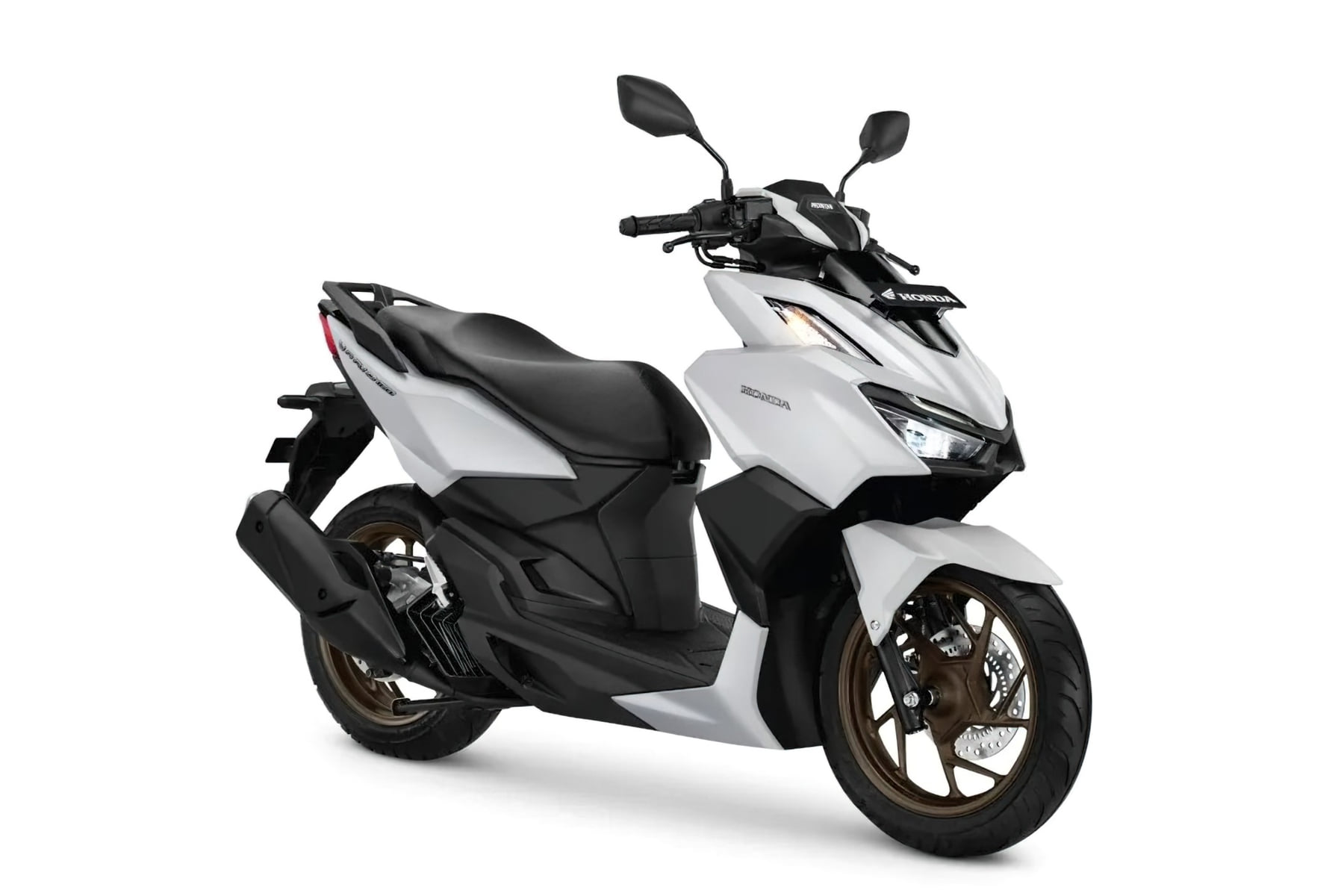 photos: PT Astra Honda Motor (AHM)