Honda introduces EM1 e:, its first electric scooter for Europe
Honda unveiled at EICMA 2022 the EM1 e:, its first electric scooter for Europe and the first model to be unveiled following the announcement of its plans to introduce 10 or more models of electric motorcycles and scooters globally by 2025.
The Honda EM1 e: arrives to compete with the Yamaha NEO's and is aimed directly at young people looking for a green, easy and fun means of urban transport.
The design is traditional for an urban scooter, with smooth lines and a flat floor. In addition, it has Full-LED lighting, with DRL for daytime running light, and a digital LCD panel.
The EM1 e: engine is located in the rear wheel hub, but its maximum power has not been revealed. If it is similar to the Yamaha model, it should allow a maximum speed of up to 40 km/h.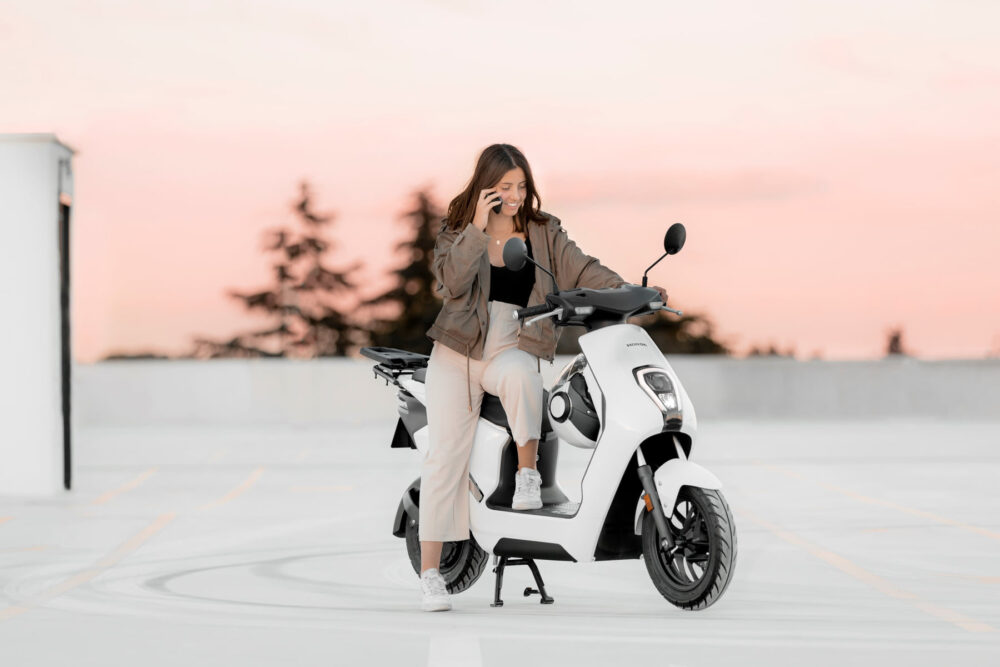 The lithium battery used is the Honda Mobile Power Pack e: which is replaceable and produced by the company itself. According to them, with this battery, the EM1 e: has a range of up to 40 km on one charge.
Anyway, Honda did not disclose more details of the model, but promised to launch it in the 2023 European summer, that is, in the middle of the year.
For more information about Honda Motor UK, access https://www.honda.co.uk/motorcycles.html.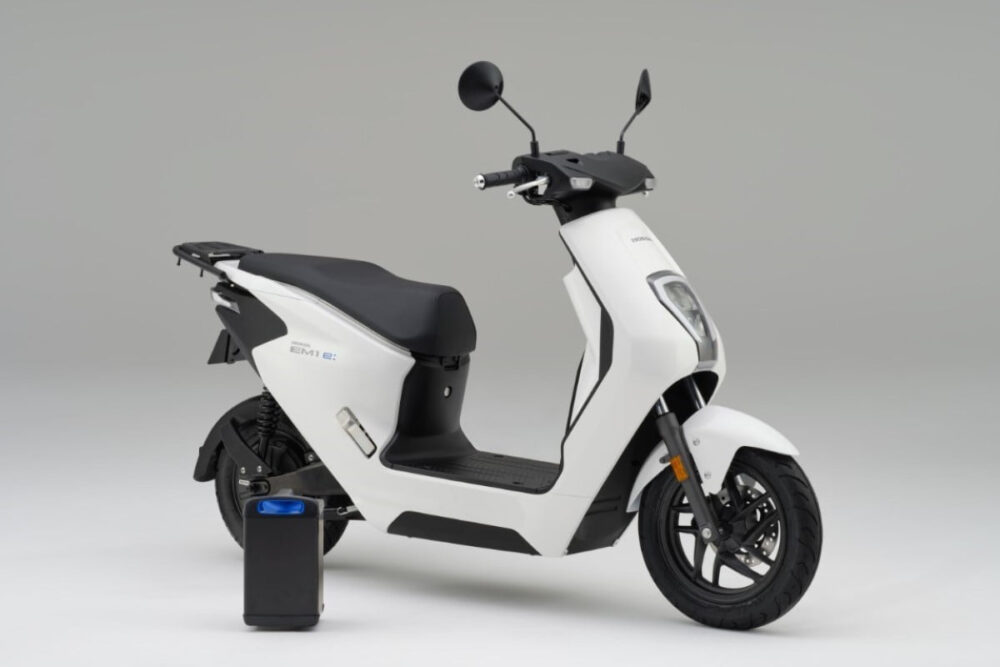 photos: Honda