Gogoro launches Delight electric scooter, made by women for women
Gogoro launched the Delight electric scooter in Taiwan, a model that was made by women for women. As a result, it arrives with features designed exclusively for the female audience.
First, Delight's design is modern, with smooth, rounded lines. The youthful colors have a tone-on-tone combination, like a makeup box. This new scooter is a result of the participation of 11 female employees from various departments of Gogoro.
In the top-of-the-line version, Gogoro Delight brings 'U'-shaped LED lighting in the under-seat compartment, making it easy to find your belongings in the dark. Oh, and this same compartment is equipped with a rechargeable fragrance device, to make your day more fragrant.
According to the company, all compartments and handles (handlebar grips) were made with antibacterial materials which, in times of COVID-19, is a great choice.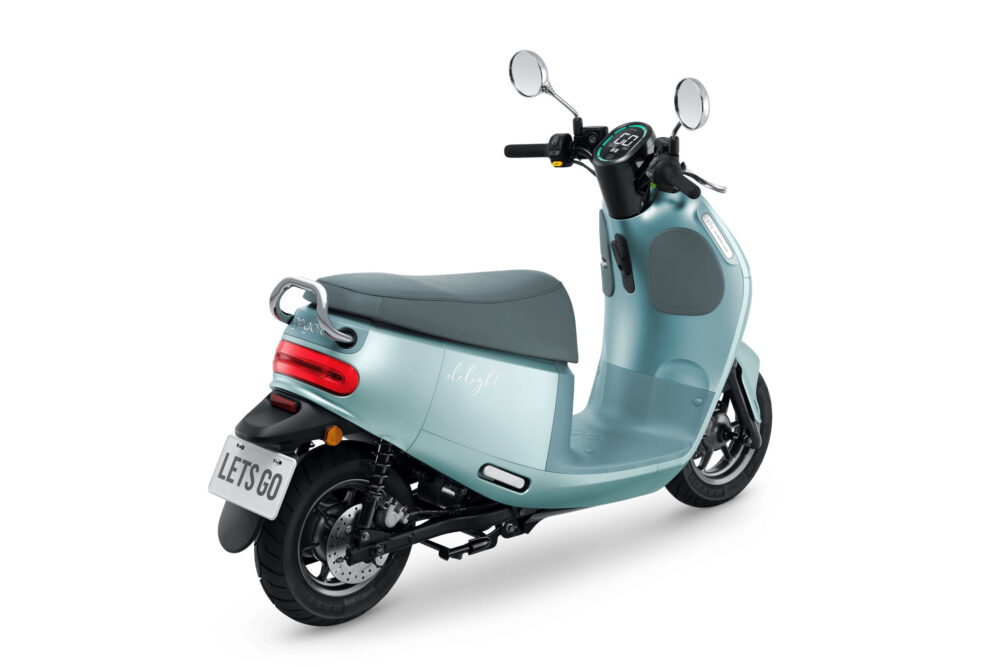 Still thinking about women, Delight has a seat height of only 729mm, making it easy to use with any type of clothing and footwear, a 25% lower weight and a central stand to facilitate its parking, an assistant for when you need to 'push' the scooter (works at speeds up to 5 km/h, that is, walking), final transmission by Gates belt (quieter and does not need to be lubricated), and headlight with automatic lighting (like 'walk home' or 'welcome' light), making it easier to find it in the parking lot and to increase security.
Finally, Delight's top-of-the-line model has disc brakes on both axles with ABS, which prevents the wheel from locking up on slippery floors, TCS that controls power and prevents slipping, and TMPS, which is the tire pressure monitoring system.
This new scooter has a central electric motor with a maximum power of 7.0 kW and a torque of 26.6 Nm, in addition to a replaceable lithium battery, which allows a range of up to 150 km (at 30 km/h).
Anyway, Gogoro Delight is sold in Taiwan for from TW$ 89,800 (approximately US$ 2,992). There is no forecast for other countries.
For more information about Gogoro, visit https://www.gogoro.com/. For more information about Delight, access (in Chinese) https://www.gogoro.com/tw/smartscooter/delight/.
photos: Gogoro