CFMoto Reveals its Ace in the Hole: Futuristic Electric Scooter to Rival the Powerful BMW CE-04
Prepare yourself for an electrifying competition in the electric scooter realm! CFMoto is potentially gearing up for a major release to compete with the BMW CE-04, the opulent and high-functioning model produced by the German manufacturer that has already hit the market in Europe, North America, and select South American countries.
Cycle World, a reputable website specializing in motorcycles, recently published thrilling news that a fresh patent registration suggests remarkable attributes in an electric scooter with a design reminiscent of the German CE-04 model.
Consequently, this scooter will possess cutting-edge technology, rendering it a thrilling alternative for individuals seeking a sustainable, elegant, and trendy mode of transportation.
As per their sources, CFMoto's highly anticipated electric scooter is on the verge of materializing. Meticulous illustrations, strikingly comparable to the Zeeho concept presented by CFMoto's electric vehicle brand the previous year, suggest that the scooter is geared up to conquer the streets imminently.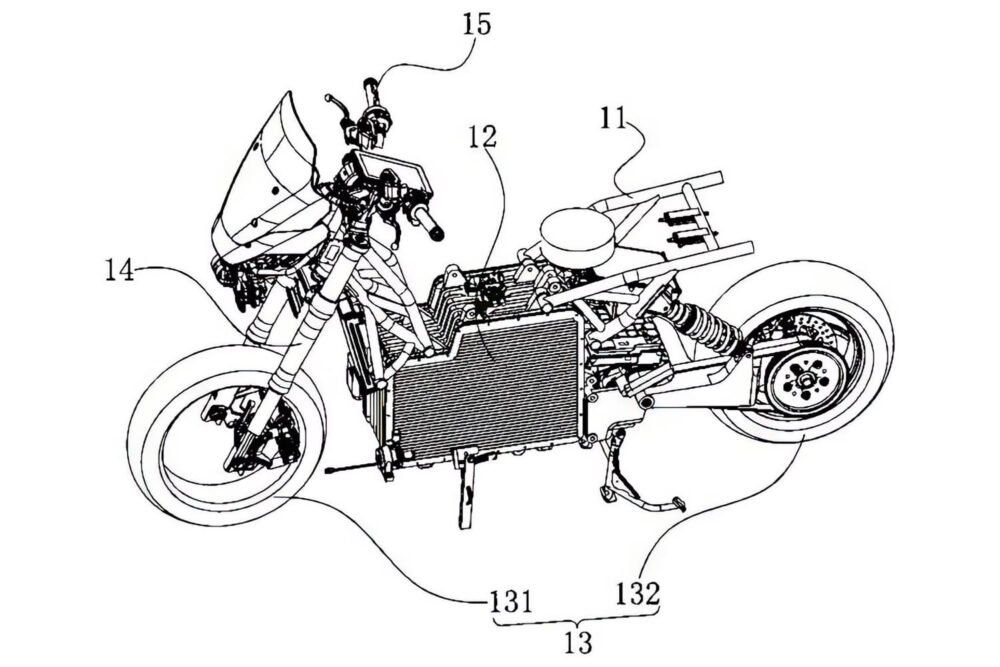 Prepare to be astounded by the excellence and elegance of this advanced electric scooter, which will face the challenging task of dethroning the BMW CE-04.
The electric scooter's specifications are nothing short of breathtaking! CFMoto's concept boasts a maximum speed of 150 km/h and a mind-boggling acceleration of 0 to 50 km/h in a mere 2.5 seconds. It appears as if this scooter is a bona fide speed machine (in its intended purpose), capable of getting your heart racing.
In any case, we are eagerly anticipating witnessing this electric scooter in operation! As we await its release with bated breath, it appears to be a stunning eco-friendly urban transportation alternative.
Sporting remarkable figures that surpass the competition, this scooter guarantees to be a savvy choice for individuals seeking nimble, cost-effective, and environmentally friendly mobility.