BMW Introduces Vision AMBY Pedalless Electric Bike Concept
BMW introduced the Vision AMBY electric bicycle concept in Germany, and says it is a 'mix' between bicycle and motorcycle.
According to the company, AMBY means "Adaptive Mobility". The Vision AMBY concept interprets the fundamental idea of adaptive urban mobility on two wheels based on different facets.
It is powered by an electric motor, working just like an electric bicycle or motorbike. There is no way to 'help' the engine as there are no pedals. The throttle is located on the handlebars, just like on motorcycles.
BMW says that Vision AMBY comes out with three maximum speed modes: 25 km/h (for bike paths), 45 km/h (for streets within the city) and 60 km/h (for avenues). Manual selection can be performed, but the bicycle only releases this speed through the embedded geofencing technology. However, you need a helmet, license plate and the relevant driver's license to be able to travel at higher speeds.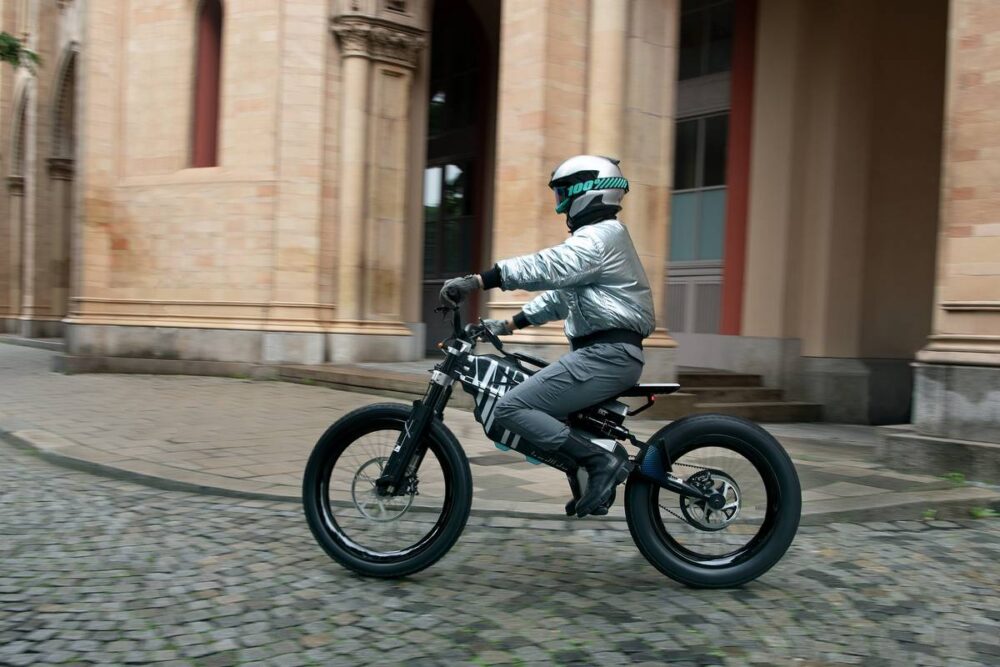 As there is currently no legal basis for such a vehicle with a modular speed concept, the idea behind the AMBY vision vehicles is to prompt legislation that will enable this kind of set-up.
The BMW Vision AMBY has wide tires, spoked wheels (26″ front and 24″ rear), small 'U'-shaped LED headlamp, and a total weight of just 65 kg.
No battery and engine power data were released, but the company says it has a range of approximately 110 km (of course, it will depend on the speed used).
BMW i Vision AMBY
In addition to the above model, BMW also introduced the i Vision AMBY concept, which is a more traditional electric bike, with pedals. In fact, its functioning depends on your pedaling, that is, to get assistance from the electric motor, you need to pedal.
It also has 25 km/h, 45 km/h and 60 km/h speed modes. The battery is 2,000 Wh with a charging time of 3 hours, which allows an autonomy of up to 300 km (if riding at 25 km/h at top speed).
The total weight is approximately 30 kg.
For more info, access https://www.bmw-motorrad.de/.