Aerwins is already selling its luxury flying motorcycle XTURISMO. The price? US$ 777,000
Aerwins is already taking orders for its luxury flying motorcycle (aka 'hoverbike'), the XTURISMO Limited Edition, but it's not cheap: they're asking $777,000.
This model that mixes motorcycle with drone was presented at the Detroit Auto Show, in September, in the United States. In the demonstration, the vehicle even took off and stayed at a height of approximately 2 meters.
According to the company, XTURISMO has been in development since 2017 and was born from the desire to offer a new experience and unparalleled sensations of moving through the air.
This flying motorcycle has a hybrid propulsion system, that is, an internal combustion engine (not informed, but probably from a motorcycle, from the Kawasaki Ninja ZX-10R) and four electric motors, located at the ends.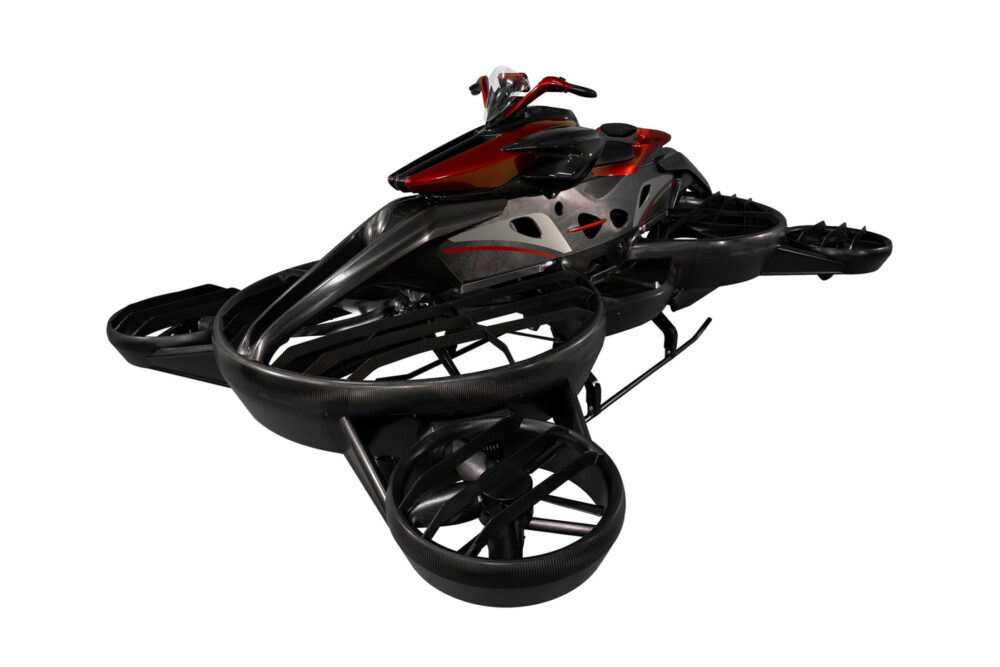 The combustion engine drives the vehicle's two main propellers, that is, the ones that provide propulsion, while the four electric motors seem to function as stabilizers.
According to them, XTURISMO is capable of reaching up to 60 mph (100 km/h) and can fly for approximately 40 minutes. For this, it has a fuel tank with a capacity of 8.8 US gal (40 liters) and its consumption is approximately 1L/min.
You can see the model in action in the video below:
Finally, they make it clear that the model is not yet approved for public use, and can be used in closed circuits, such as race tracks, for example. But they report an exception: it can be used by rescue teams to reach hard-to-reach areas in times of disaster.
Aerwins Technologies is an air mobility platform company that went public through a business combination with NASDAQ-listed Pono Capital. It came from the Japanese company ALI Technologies and its first product is this flying motorcycle XTURISMO.
Anyway, for more information, visit https://www.xturismo.com/.