2023 Ducati Scrambler becomes more interesting with new design and three versions
The new 2023 Ducati Scrambler has been completely redesigned, but still maintains the same attitude that made this family a worldwide success: a fun, easy to ride motorcycle with a great personality who's uniqueness is further emphasized by its eye-catching modern design.
Ducati Scrambler is a bike that looks great and can meet the needs of those who want to get on a motorcycle while also retaining their unique style. An accessible and safe bike for everyday use, it is perfect whether you are going out to go have some fun with friends or taking a leisurely ride around the block.
The 2023 generation confirms the sleekness, authenticity and simplicity that have always been so essential to Ducati Scrambler enthusiasts. With the air-cooled twin-cylinder engine, steel trellis frame, wide handlebars, and a low center of gravity that's easy to ride, the bike also has plenty of electronics for you to enjoy. It still has classic lines and modern concepts though!
This recipe provides three Ducati Scrambler models: one called "Icon", one called "Full Throttle" and one called "Nightshift". Each version with its unique footprint.
The frontal "DRL" has 4 circular sectors that, when observed at first glance, prove to be recognizable and easy to understand. It's also clear that the frontal headlights have been completely switched over to LEDs and the iconic "X" design has been re-applied so it can protect the exterior of the vehicle during its movements. The taillight design also evolves, retaining the classic and recognizable semicircle shape. It's also LED as are the turning signals.
In addition, its steel tank has been redesigned with an interchangeable cover and other details to make it easy for the rider to customize it.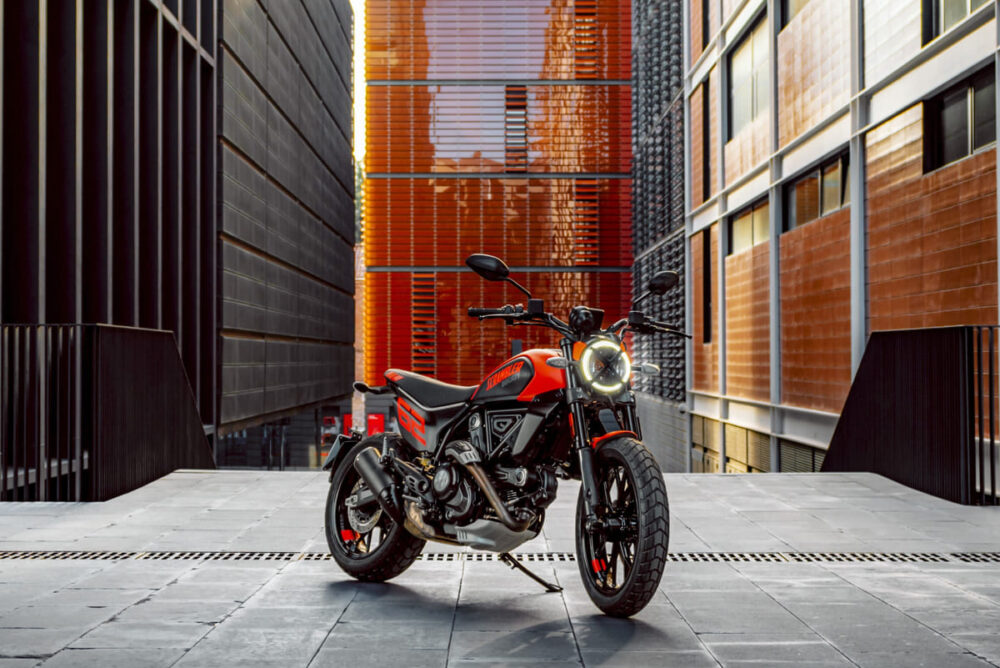 The new 2023 Ducati Scrambler's instrumentation is really impressive and comes with a 4.3-inch color TFT cluster and dedicated HMI.
Furthermore, the bike has also been renewed technically, and lightened by 4kg. The chassis is an entirely new design that plays an essential role in the bike's overall weight reduction. Ducati's technological innovations have been put to use in the new Desmodue engine of the Ducati Scrambler which has 2.5 kg less weight and is a distinctive feature of this bike.
Finnaly, the new bike is even more fun and safer with the introduction of Ride by Wire, Ducati Traction Control, two Riding Modes (Road and Wet) and Cornering ABS.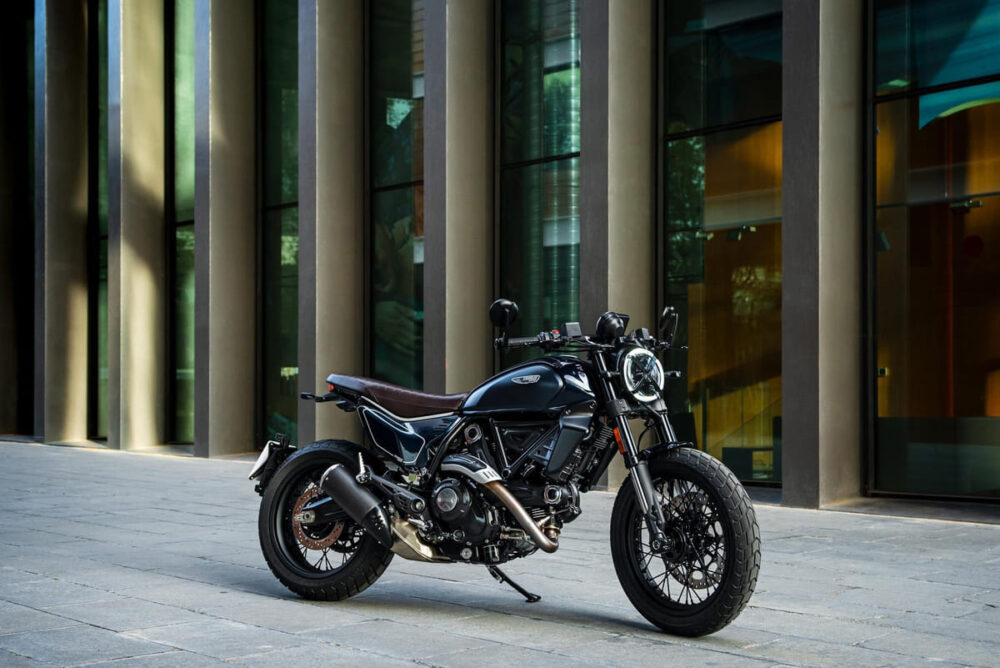 Anyway, the Ducati Scrambler will be available in Europe and North America from March 2023.
For more information, access https://www.ducati.com/.
photos: Ducati