2022 Kawasaki Versys X-300 ABS gets a new color in the US
Kawasaki launched in the United States the 2022 model of the Versys X-300 ABS, its 300cc entry-level adventure motorcycle, which arrives with a new color and graphics, but keeping the mechanics of the previous model.
The 2022 Versys X-300 ABS is now available in Metallic Ocean Blue / Pearl Robotic White with an MSRP of $6,099.
Undeniably, the Versys X-300 remains a versatile adventurer who delivers great sensations on any type of floor. It combines elegant, bold design with performance and comfort.
The 19-inch front wheel provides greater off-road capability. The body is slim, with an upright riding position, which offers a high level of control and pilot confidence, as well as the comfort needed for long journeys.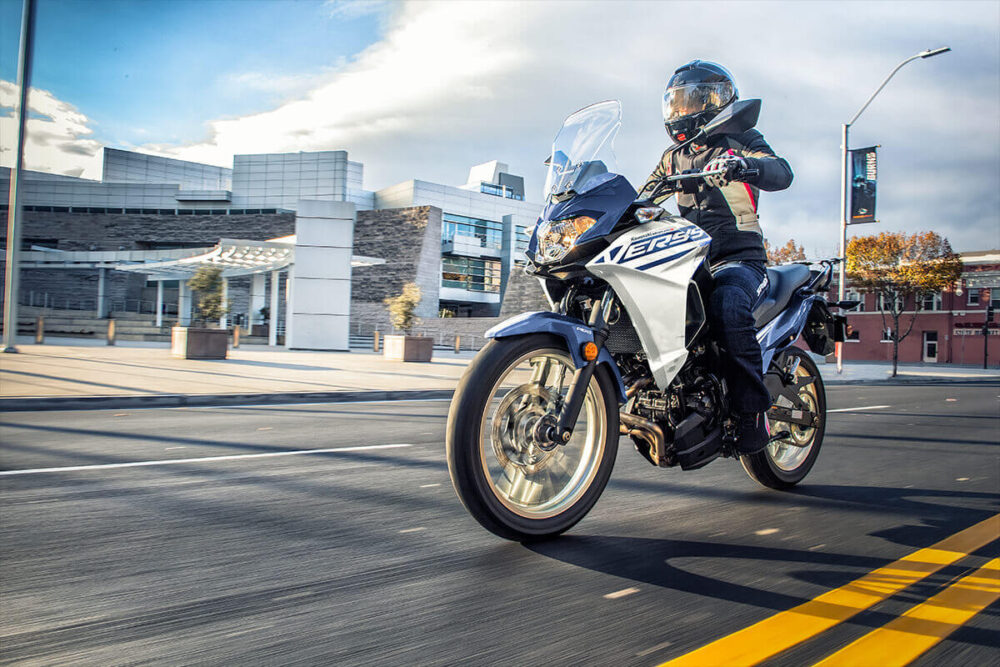 In addition, it features a panel with an analog tachometer and a digital LCD screen with gear indicator, assist and slipper clutch, 17 liter fuel tank, ABS brakes and ample windshield. The bike's dry weight is just 150 kg.
40 HP bicylindrical engine
The 2022 Kawasaki Versys X-300 features a liquid-cooled 296 cm³ 2-cylinder parallel engine capable of generating up to 40 HP of maximum power at 11,500 rpm and 26 Nm / 2.6 kgfm of torque at 10,000 rpm. It is derived from the Ninja 300 and has been tuned to deliver good torque at low and medium revs and good power at high.
Anyway, the 2022 Kawasaki Versys X-300 remains a good option to enter the world of adventurous motorcycles. For more information, visit https://www.kawasaki.com/en-us/.