2021 Honda PCX 160 is launched in Japan: new engine, design, panel and headlights
Honda launched in Japan the new 2021 PCX 160, which arrives with a bigger engine, new design, new panel and new front optical set.
The model brings the same changes seen in the new 2021 PCX 125 launched in Europe, with only differences in the engine.
The 2021 Honda PCX 160 brings a new, sharper design with more defined angles. The frontal optical set, in LED, also changed, adopting more rectilinear shapes, forming practically a solid piece.
The new lines also hide more storage capacity under the seat. An extra 2.4L brings the total volume up to 30.4L – perfect for a 'full-face' helmet and more.
There is now a Type-C USB socket in the glove compartment, replacing the ACC charger of the previous design.
In addition, it features a new chassis (frame), revised rear suspension (longer stroke) and wider tires.
The panel, as mentioned, is new, completely digital in inverted LCD, bringing a 'widescreen' vibe (the LCD screen is centered, with the other information on the sides, passing the impression of a single widescreen).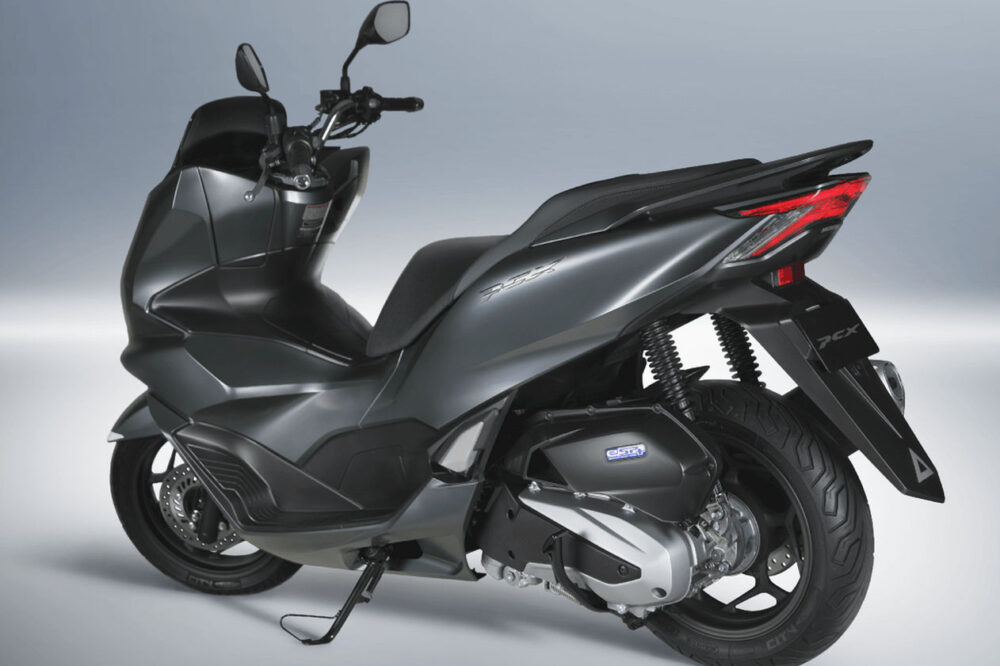 New engine
The 2021 Honda PCX 160 received a new engine, with a 160 cc 'enhanced Smart Power Plus (eSP +)', and the 'Honda Selectable Torque Control (HSTC)'.
In fact, the engine is a 156 cm³ single cylinder with liquid cooling, capable of generating up to 15.8 HP of maximum power and 1.5 kgfm / 15Nm of torque. It is 2.6 HP and 0.12 kgfm / 1.2Nm more than the 150 cc version sold around the world.
Both wheels employ a new design to complement the new body, and the rear is now 13 inches in diameter (1 inch less than the previous model).
Tire sizes are larger, 110 / 70-14 at the front and 130 / 70-13 at the rear (as opposed to 100 / 80-14 and 120 / 70-14 on the previous model).