Yamaha Celebrates 60 Years of Grand Prix Racing with YZR-M1 in Traditional White/Red Livery
It was in 1964 that Yamaha Motor ran its first racebike painted white with red stripes. After withdrawing temporarily from Grand Prix racing in 1968, Yamaha returned in 1973 to begin a new campaign in the premier 500cc class.
The YZR500 (0W20) machine entered that season also featured the white body with red lines, and the design went on to become a traditional livery for Yamaha.
Crossing race categories and borders, it was used not just in Grand Prix, but also in Japan's national road racing series, and even in motocross as well.
Then in the early 1970s, Yamaha actively bolstered its racing efforts in the United States in a push to demonstrate the excellence of its products.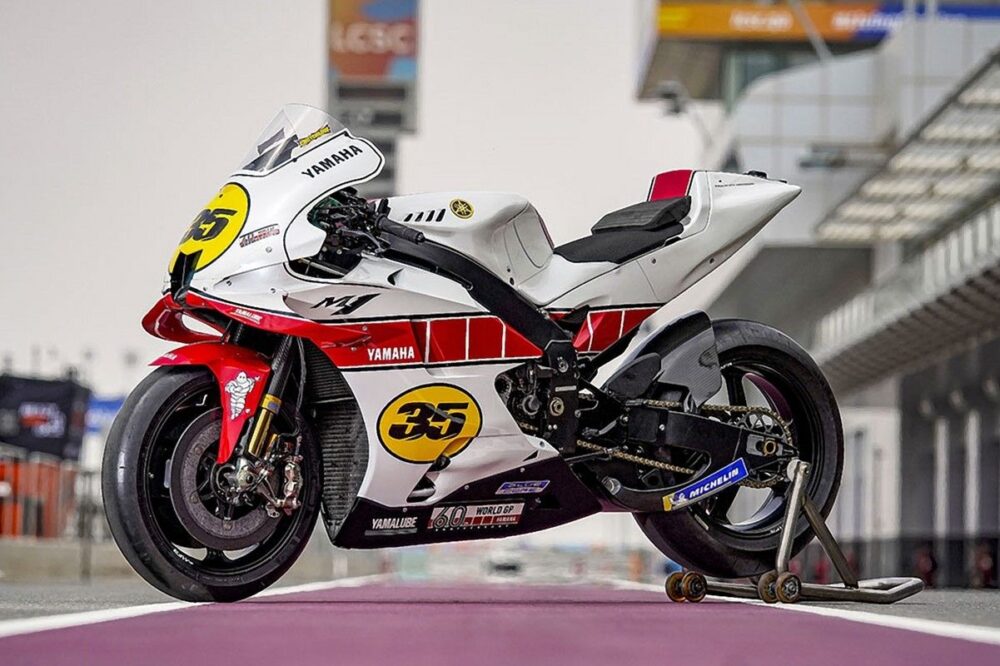 It was during this period that Kenny Roberts and other American legends raced machines donning a yellow background with a black "chain block" graphic, and their popularity and on-track exploits made this livery synonymous with Yamaha in the U.S.
These two distinct liveries finally came together in the 1978 Grand Prix 500cc class. Roberts rode with his signature yellow/black livery while his teammate Johnny Cecotto's machine had Yamaha's traditional white and red line, but it also used a chain-block-styled design with vertical slits.
Race fans of the time were reminded that this red and white color scheme was the traditional look of a Yamaha racebike.
And now in 2021, the livery adorning Yamaha's Grand Prix 60th Anniversary YZR-M1 calls on the traditional white/red design of the 1980 YZR500 (0W48) for inspiration.
They revealed this special YZR-M1 to the world on March 10 at the Official Pre-season MotoGP test in Qatar with Yamaha test rider Cal Crutchlow on board. It represents a return to their roots and a firm resolve to continue their racing challenge into the future.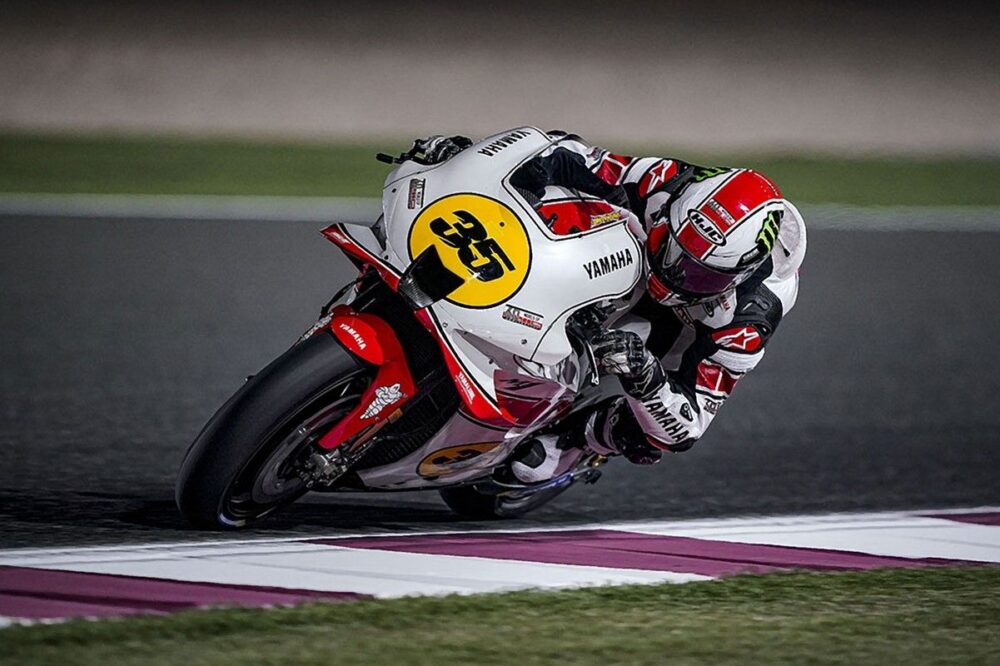 In February of 2021, Yamaha announced that they will continue competing in MotoGP for another five years (2022–2026).
For more information, visit https://global.yamaha-motor.com/race/wgp-60th/.