Yadea launches Keeness VFD, its first modern electric motorcycle
Yadea launched at EICMA 2022 (International Motorcycle and Accessories Exhibition) its first electric motorcycle, the Kneeness VFD, which arrives with modern design and cutting-edge technology, to be a great option for urban transport.
According to the company, the Kneeness VFD is the perfect entry-level electric motorcycle for consumers new to the sector, as it features an exclusive design with the size of a 'naked' motorcycle and adequate performance for urban commuting.
It has a modern and aggressive design, with well defined angles and basic inspiration for its aesthetics coming, according to them, from the silhouette of an aircraft.
"It is an absolute honor for Yadea to launch our two new models in Milan while showcasing our extensive range of exceptional products," said Zhou Chao, Senior Vice President of Yadea. "Innovation is the true driver of Yadea's resilience in this market. Our R&D investments consistently bear fruit, as exemplified by our technical prowess in batteries, power, range and safety, which all benefit our users."
In the best 'streetfighter' style, the Kneeness VFD features Upside Down front fork, two-level seat, aluminum rear swingarm and short rear, with plate support attached to the swingarm.
In addition, it has a central engine with a nominal power of 5.5 kW and peak power of 10 kW, which allows a maximum speed of up to 100 km/h and acceleration from 0 to 50 km/h in 4 seconds. Final drive is by chain.
The Yadea Kneeness VFD has two 72V and 32Ah removable batteries that allow a range of up to 140 km on a single charge.
Finally, it brings Full-LED lighting, 5″ LCD digital panel, 17″ aluminum alloy wheels, disc brakes on both axles, ABS and CBS brake option and 100/80-17 tires at the front and 130/70-17 at the rear.
Anyway, the Yadea Kneeness VFD should hit stores in Europe in early 2023 but the price has not yet been announced.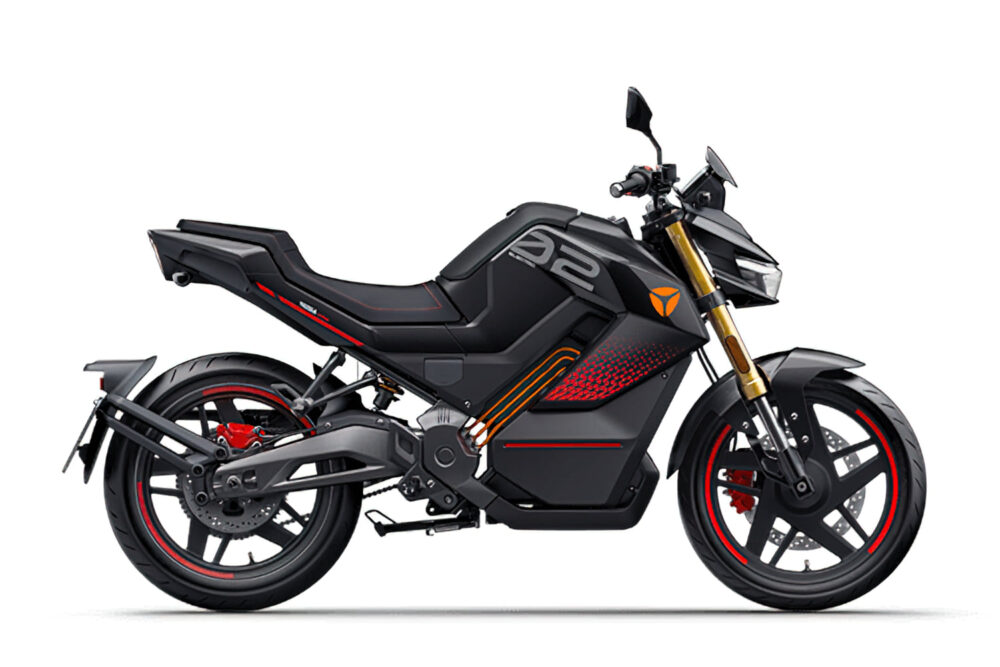 For more information, visit https://www.yadea.com/.
photos: Yadea