Horwin launches SK3 sporty electric scooter in Europe
Horwin launched in Europe the SK3, its sporty electric scooter, which arrives with clear lines and well defined angles to differentiate itself from traditional models, with round shapes.
The design is one of the highlights of the SK3, with straight and clean lines, which give it a more sporty look. It is complemented with a small windshield that, in addition to being part of the design, helps with aerodynamics.
The Horwin SK3 has a central engine with a maximum power of 6.2 kW, which allows it to reach a maximum speed of 90 km/h.
Furthermore, with the 72V and 36 Ah battery, the SK3 has a maximum autonomy of 80 km (running at a maximum of 45 km/h), but it is offered (as an option) a second battery and then, the total autonomy becomes up to 160 km.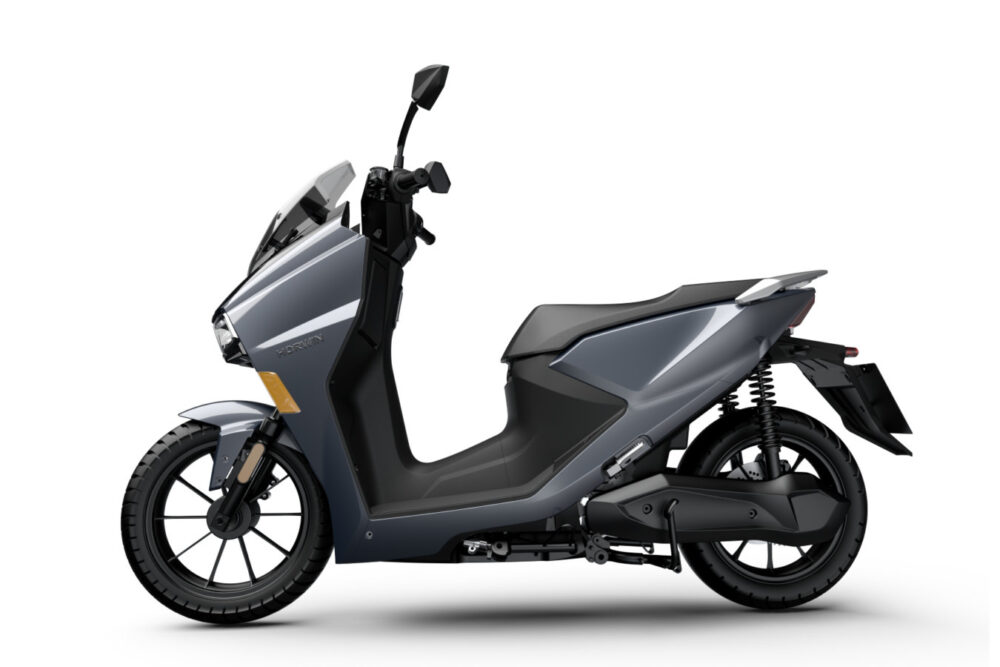 In terms of technology, it has traditional suspension (four shock absorbers), light aluminum alloy wheels, brake disc on both axles with CBS, fully digital panel, Full-LED lighting, cruise control and keyless starting system.
Finally, Horwin SK3 is available in three colors: Metallic Blue, Metallic Gray and Black. The price for Europe is €3,990 and it will be in stores in early 2022.
For more information, access the website https://www.horwin.eu/.