BMW launches R 18 Transcontinental and R 18 B: Tourer and Bagger in best American style
BMW has launched two new Custom motorcycles, based on the R 18: the R 18 Transcontinental and the R 18 B (for 'Bagger'). They arrive with the classic American style, very popular in the USA, see Harley-Davidson models.
The R 18 Transcontinental is the Grand American Tourer ideal for travelling and long-distance rides in American riding style – both for riding solo and with a pillion and luggage. The R 18 B, on the other hand, is designed as a "rider's machine" delivering emotional driving pleasure and ideal for cool touring and cruising.
Special features of the new BMW R 18 Transcontinental include: Front fairing with high wind shield, wind deflector and flaps; Cockpit with four analogue round instruments and 10.25 inch TFT colour display, additional headlamp, Marshall sound system, engine protection bars, cases, top case, seat heating, chrome trim and an engine in Silver metallic.
In contrast, the new BMW R 18 B does without a top case and, in the style of a "bagger", offers a low windshield, a slimmer seat and a matt black metallic engine among other things.
The heart of the new R 18 Transcontinental and R 18 B is a 2-cylinder boxer engine, the "Big Boxer", which is a completely newly development for the R 18 models.
The most powerful 2-cylinder flat twin engine ever built in motorbike series production boasts an engine capacity of 1,802 cc. It generates an output of 67 kW (91 HP) at 4,750 rpm. In the 2,000 to 4,000 rpm range, it delivers more than 150 Nm of torque at all times.
The chassis of the new motorcycles is a double-loop tube steel frame made of steel with a backbone of sheet metal formed parts.
Both models comes with telescopic fork with fork sleeves, cantilever suspension strut, light alloy cast wheels and disc brakes in combination with BMW Motorrad Full Integral ABS.
Finally, they arrive full of technology, including Dynamic Cruise Control (DCC) as standard and Active Cruise Control (ACC) as an option, three riding modes ("Rain", "Roll" and "Rock"), ASC (Automatic Stability Control) and engine drag torque control, plus Hill Start Control.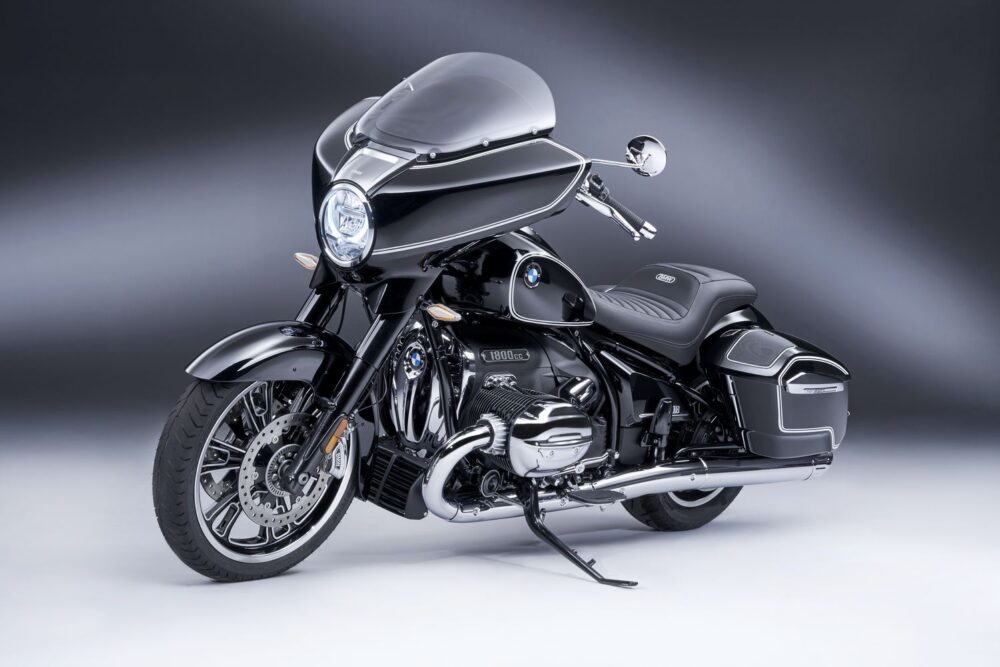 Audio system with Marshall
With the Marshall sound system, the new R 18 Transcontinental and R 18 B offer an intense sound experience. Already as standard the new R 18 Transcontinental and R 18 B feature a sound system developed in collaboration with the British manufacturer Marshall, featuring 2-way speakers integrated into the front of the fairing. Black cover grilles with white Marshall lettering round off the classic look.
The Marshall Gold Series Stage 1 and Stage 2 sound systems are offered as optional to provide even more intensive listening pleasure. Up to 4 loudspeakers and 2 subwoofers with 280 watts of total output provide incomparable sound quality and "good vibrations".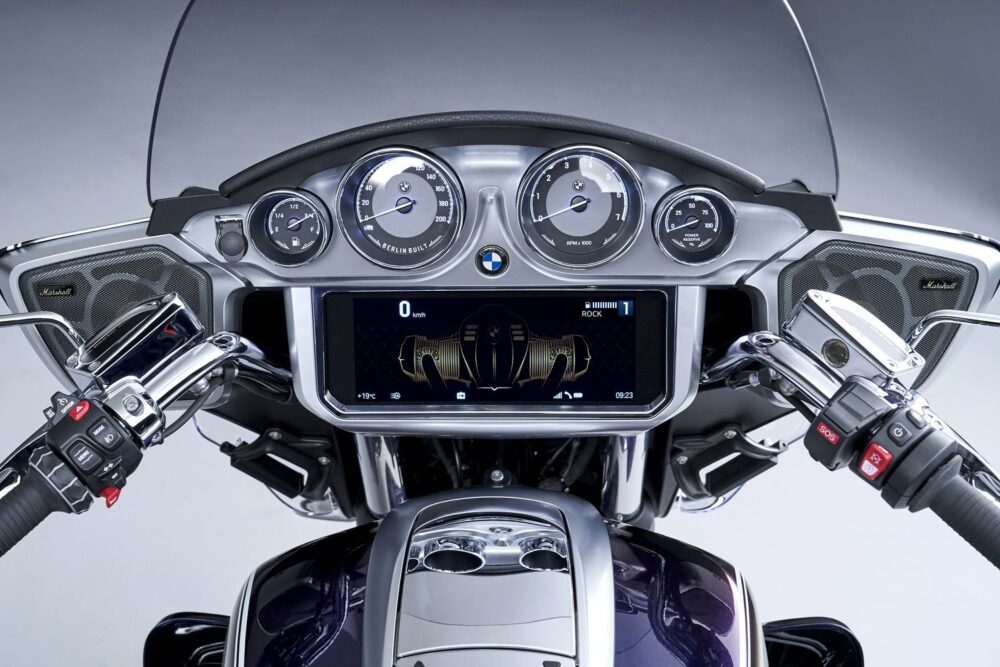 For 60 years, Marshall, originally from Hanwell, London, now based in Bletchley, Milton Keynes (UK), have produced legendary guitar amplifiers used by the world's best musicians. Since 2012 they have expanded their audio quality into award winning headphones and active speakers designed for music lovers.
R 18 Transcontinental First Edition and R 18 B First Edition
Right from the time of market launch, the new R 18 Transcontinental and R 18 B will be available worldwide as exclusive R 18 Transcontinental First Edition and
R 18 B First Edition versions.
They combine the R 18 look with exclusive features in classic black paintwork with white double-lining. Further highlights are the specially designed surfaces (Chrome Package), high-grade stitching on the seat and the "First Edition" lettering.
For more information, visit https://www.bmwmotorcycles.com/en/home.html.
Gallery R 18 Transcontinental:
Gallery R 18 B: