2021 Honda CRF1100L Africa Twin gets new color scheme in Europe
Honda launched the 2021 CRF1100L Africa Twin in Europe, which arrives with a new tricolor color scheme (previously only available in Africa Twin Adventure Sports).
For the model year 2021, the technical package has not been changed, but the new 'Pearl Glare White Tricolor' brings the classic red, white and blue 'Africa Twin' color scheme back to the latest generation of the machine.
The Honda Africa Twin has been comprehensively updated for 2020 with tougher off-road performance in a lighter chassis, slim body in rally style and revised riding position.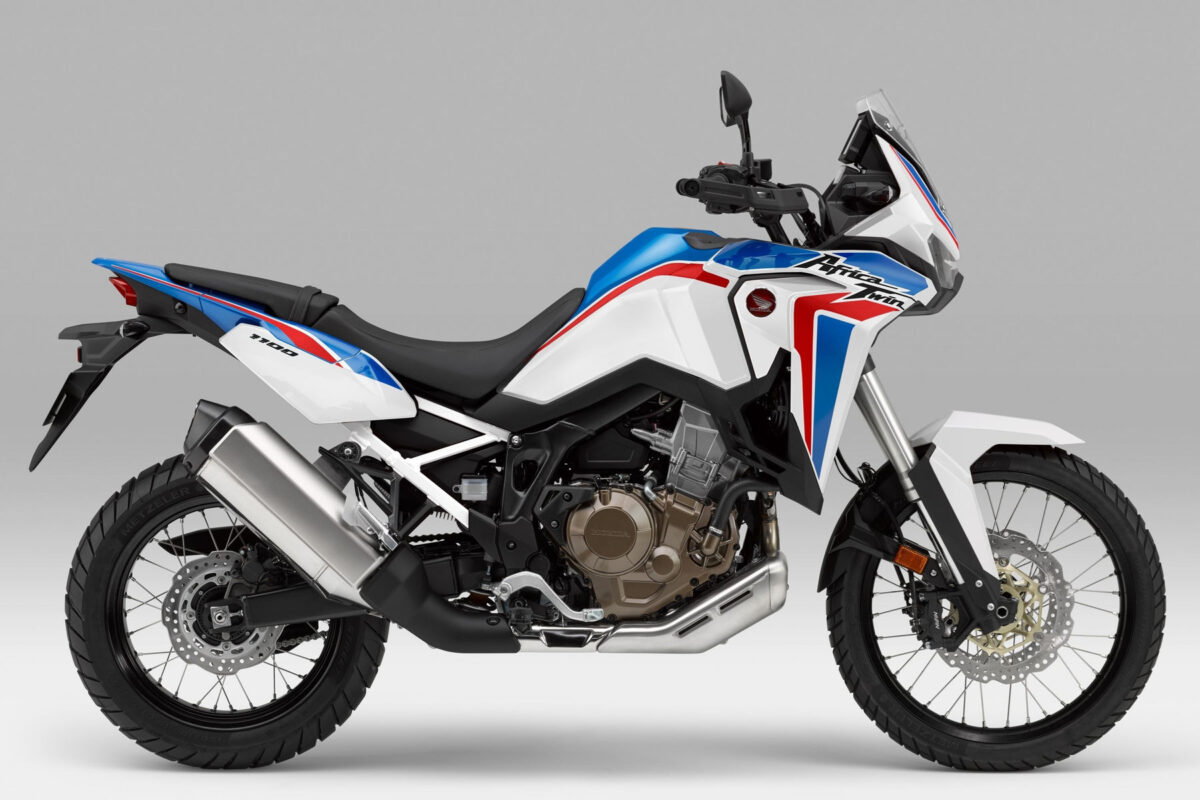 The capacity of the engine compatible with the new EURO5 has also been increased, increasing power and torque.
A six-axis inertial measurement unit has been introduced to manage driving and HSTC modes, as well as three additional systems – Cornering ABS, upright control, rear wheel lift control, in addition to the curve detection functionality in the DCT version .
A new 6.5 inch TFT color touchscreen panel has incorporated Apple CarPlay and Bluetooth connectivity.
The new dual LED headlights with daytime running lights (DRL) and standard cruise control.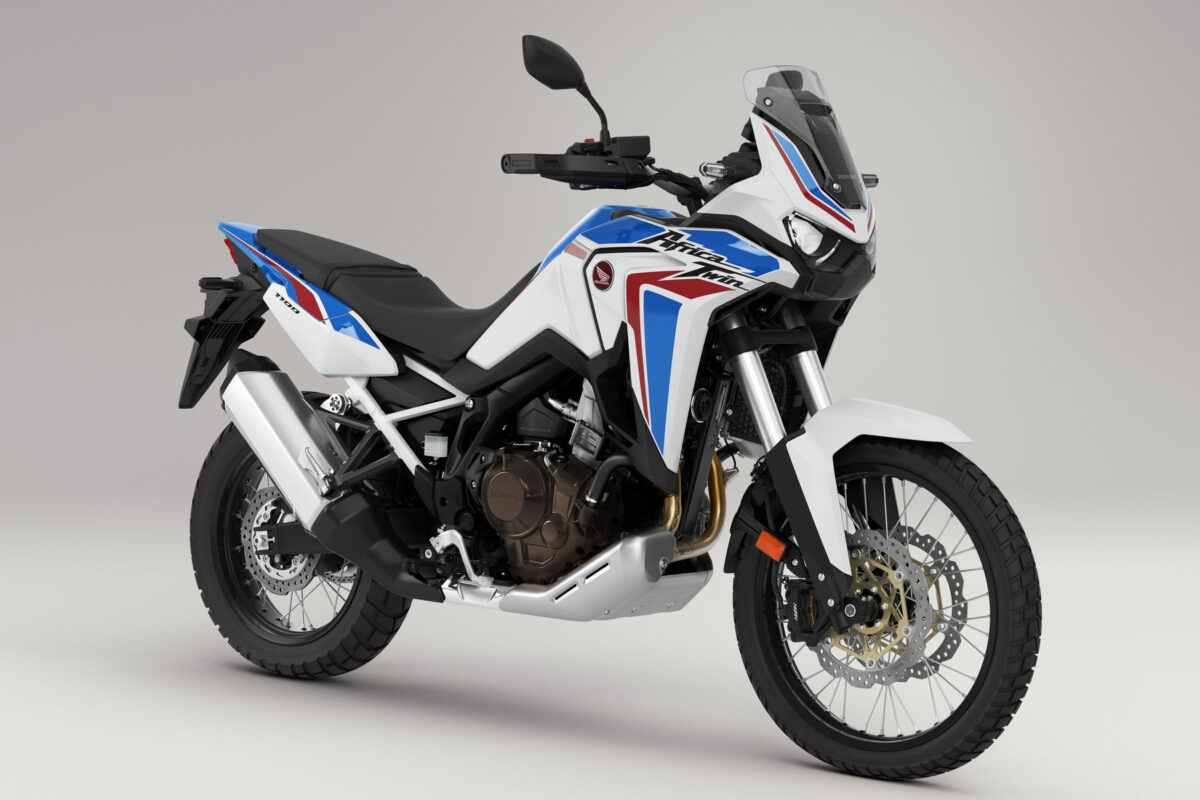 How is the 2021 CRF1100L Africa Twin
The 2021 Honda CRF1100L Africa Twin now has a 1,084 cm³ 2-cylinder engine, generating 7% more power and 6% more torque than the 998 cm³ CRF1000L model.
The new engine is capable of generating up to 101 HP of maximum power at 7,500 rpm and 10.8 kgfm / 105Nm of torque at 6,250 rpm. It works in conjunction with the DCT (Dual Clutch Transmission) automatic transmission and, at least in Europe, it is optional, and the standard 6-speed transmission can also be chosen.
In terms of design, we can notice changes mainly in the front. The headlights seem more integrated into the fairing, with new and smaller air intakes.
The "normal" version of the CRF1100L received a smaller windshield, while the "Adventure Sports" version continues with a large windshield with 5 adjustment levels.
In addition, the latter has a larger 24.8-liter fuel tank, electrically adjustable Showa EERA suspension and engine protection.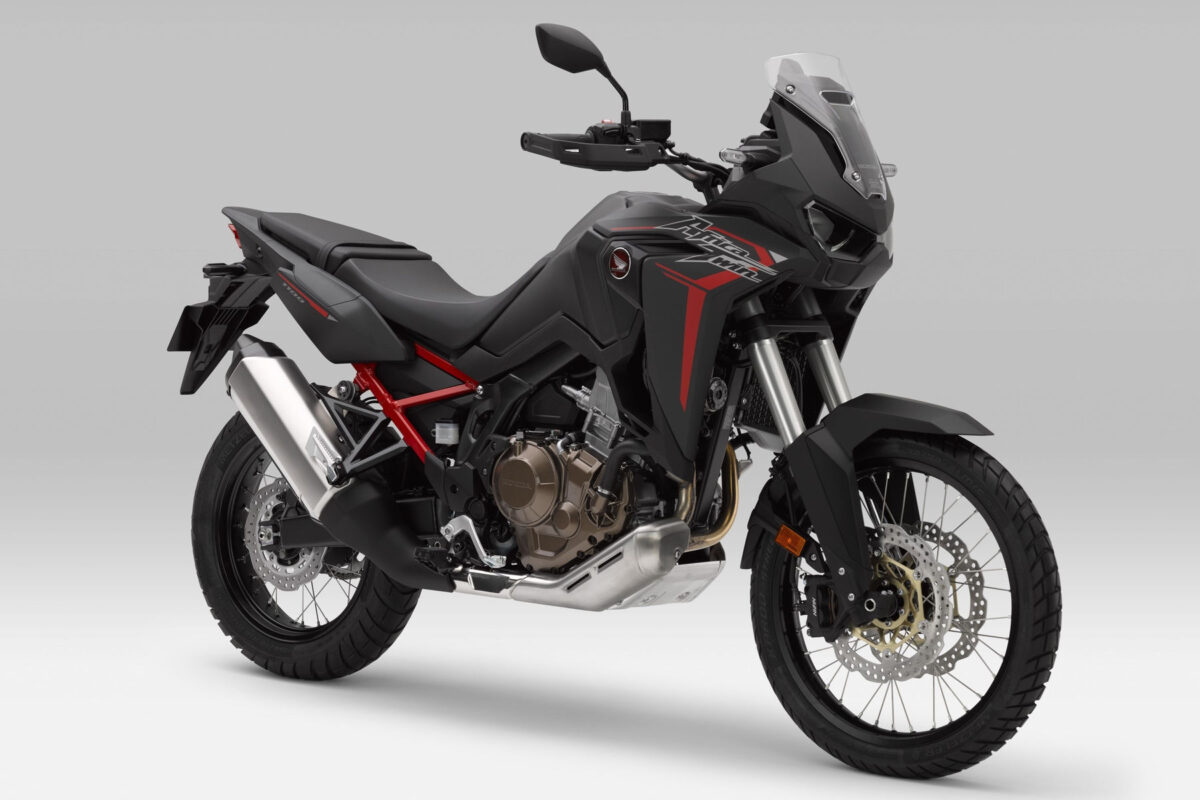 More news on the CRF1100L
The CRF 1100L Africa Twin just got thinner, with a new rally-style body, a slimmer fuel tank and a narrower seat by 40 mm, adjustable between 850 mm or 870 mm in height.
In addition, it received a new aluminum frame and subframe, a new and lighter aluminum rear scale and aluminum cylinder liners. Thus, it was possible to reduce weight by up to 5 kg in total.
The electronics package is managed by the new six-axis IMU, and includes electronic accelerator (Ride By Wire) and Honda Selectable Torque Control (HSTC), in addition to Cruise Speed ​​Control and Cornering ABS. In addition, 6 riding modes are available.
The instrument panel is new in colored TFT, 6.5″ and is compatible with Apple Carplay, allowing you to use maps and GPS, make calls, receive messages and listen to music through the phone's applications.